April 16, 2011
I am just back from Bhutan (Land of the Thunder Dragon) from a Pre-Wedding Photography trip in February with the arrangement by www.DrukAsia.com.
It was a 12days trip for me and besides the Photoshoot, I have also done  some reece from the various cities in Bhutan, namely Paro, Thimphu and all the way to Bumthang which is located in Central Bhutan.
It was indeed a very fruitful trip for me and I have shared of some the taken images at the following post : http://www.photoinc.sg/2011/03/16/bhutan2011/
As you may know, the Himalayan nation Bhutan is an exclusive place for Travel and may possibly be the next sought after country for Pre-Wedding Photography. In fact, the famous Hong Kong Actor, Tony Leong and his wife Carrina Lau had their Wedding hosted in Bhutan on the 21st July 2008 (http://www.chinese-tools.com/china/people/2008-07-22-marriage-tony-carina.html)
PhotoInc will be planning 2 Pre-Wedding Photography trips from Singapore to Bhutan on the 15-25 August 2011 and 16-28 October 2011 and PhotoInc is offering S$500 discount for the first 5 Wedding couples who sign up with us. This is part of our Easter Day promotion in April at http://www.photoinc.sg/mailing/2011/easter/newsletter.html. Kindly email us for the package details at [email protected].
Besides the photoshoot, couples will also explore the beautiful and cultural Bhutan through the comprehensive itinerary prepared by www.DrukAsia.com whom is the exclusive Partner of PhotoInc on Travel packages to Bhutan. Hence, this will be a one-stop service which caters the flight ticketing, travel itinerary, Visa application and Photography services to Bhutan.
Below are some of the Pre-Wedding images taken for the newly Wed : Joni and Eileen at Bhutan (with special thanks to www.DrukAsia.com) :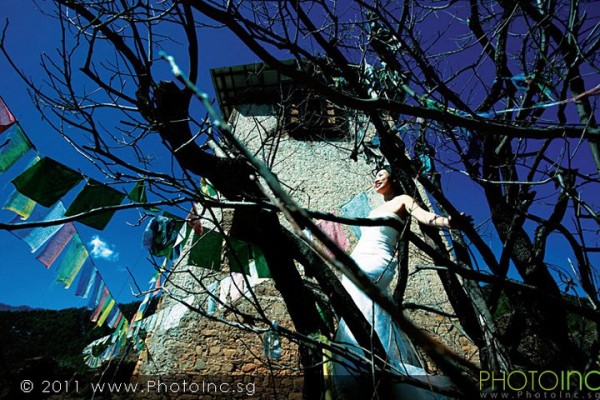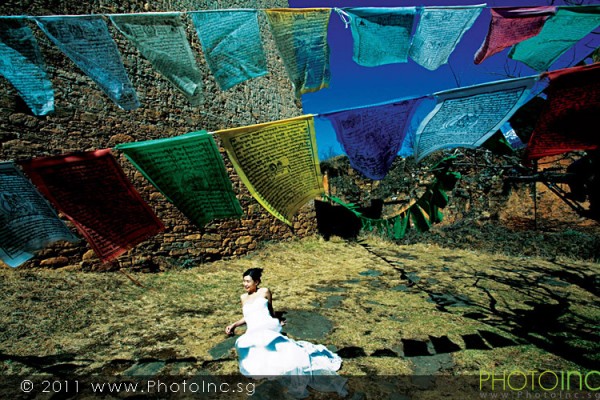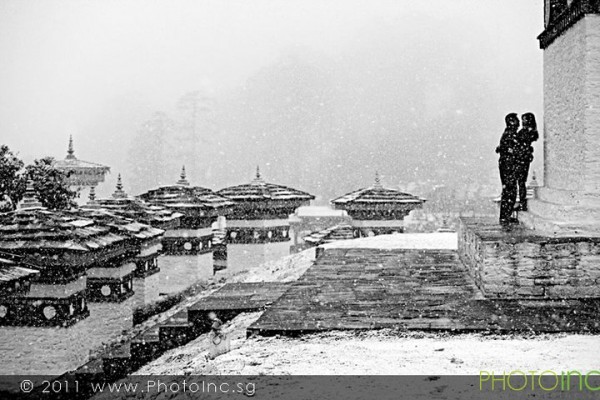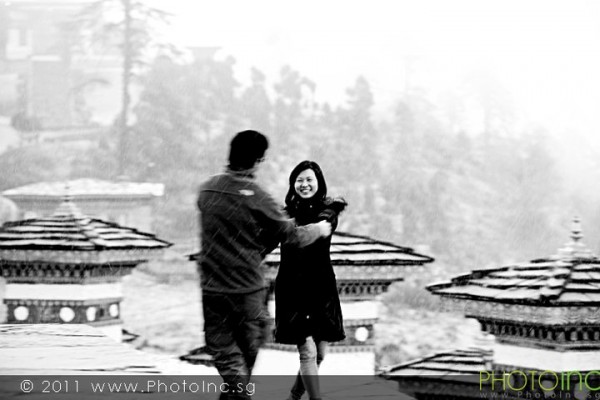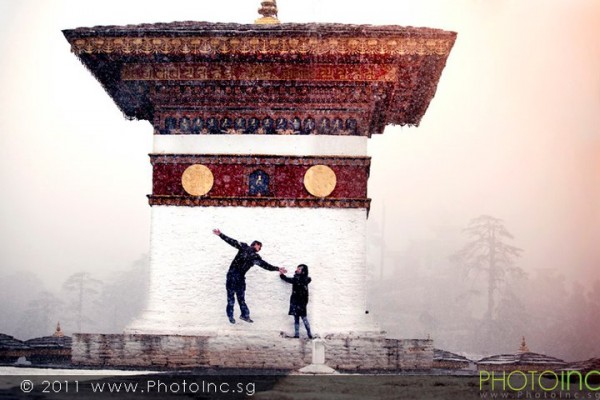 